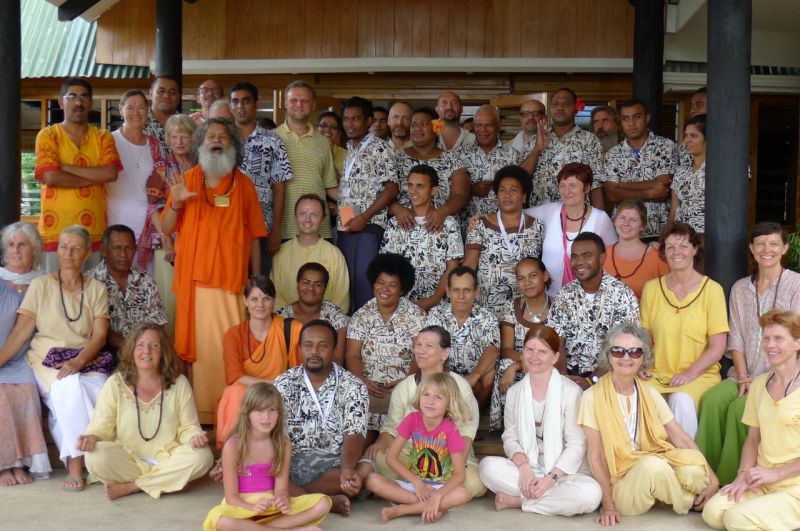 A few weeks ago a couple of us were lucky enough to attend a retreat with Swamiji - the founder of Yoga In Daily Life, in Savusavu, Fiji.
It was a special time, shared by people from all over the world.
We started each day at 5.45am with Morning Prayer on the Yoga deck overlooking the ocean. After prayer Swamiji lead us in a meditation. We'd close our eyes in darkness and open them to the sunrise - such a beautiful start to each day. Swamiji then lead us in an asana practice before breakfast.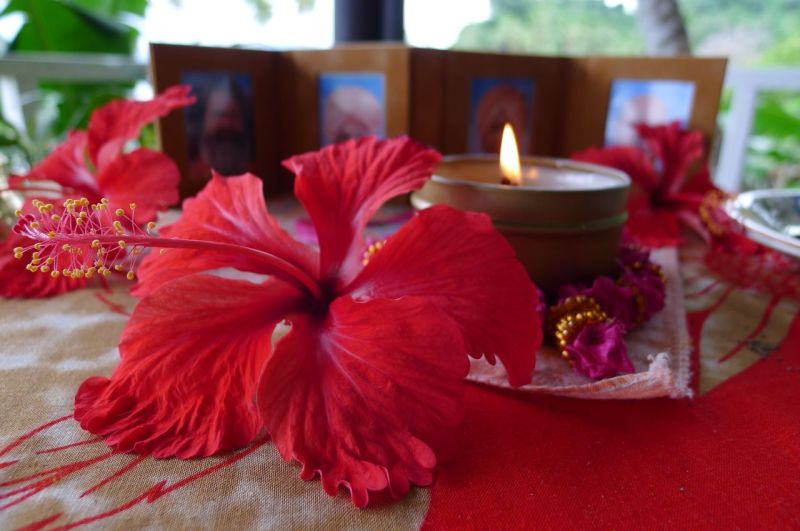 Breakfast was a cup of chai only... We were instructed to fast for our time there to assist with our spiritual progress. I have to admit at first I was surprised. I was expecting a laid back Fijian holiday with plenty of delicious food! But it really did help me to get in touch with my inner divine self and calm some of the endless mind chatter.
After breakfast we gathered for chanting - powerful, purifying experience.
Lunch was also just a plate of light salads, then some quiet time to ourselves in the afternoon. There was a beautiful walk behind the resort up to the top of the headland, through stunning tropical jungle to a breathtaking view over the island and surrounding ocean.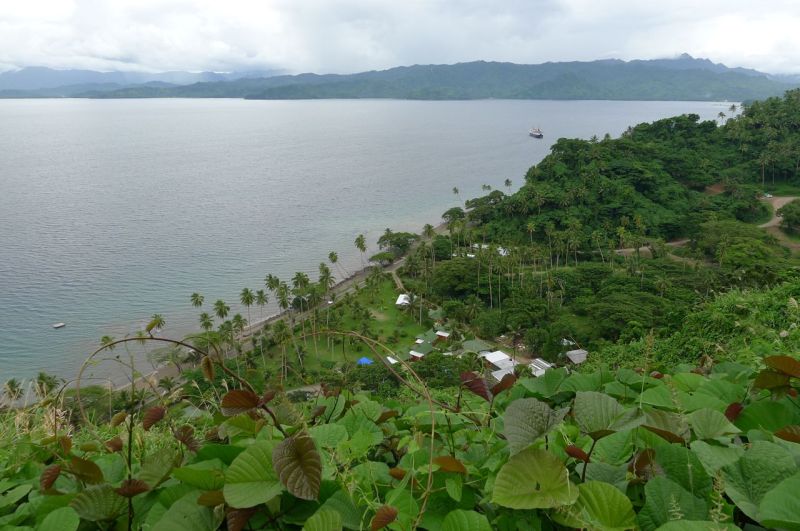 The township of Savusavu was a short walk from the resort… Any time I set out to walk into town a friendly local always offered me a lift. That is the magic of the Fijian way - genuine warmth and welcome.
And then there was the beautiful ocean, containing cool blue water and tropical fish. One day we all went swimming with Swamiji and were instructed to just float in (mauna) silence – something that is a challenge for some of us chatterboxes!
Each afternoon Swamiji gave an enlightening satsang. Something that really made an impression on me was to be aware not only of my words and actions, but also my thoughts. It's easy to think that just because you don't act or speak negatively, then everything is fine… But it all starts with your thoughts. This was a great reminder for me, and I'm sure most others!
After satsang it was dinnertime, and after a day of fasting this was always a happy, welcome end to each day. The staff at the resort created a delicious Fijian vegetarian feast for us each night, combined with warm and friendly Fijian hospitality.
After dinner we gathered around a fire under the moon and stars for more chanting, and then a blissful sleep until repeating it all the next day.
A couple of times Swamiji took us to a local Hindu temple to join in their satsang. This was a special experience that I enjoyed very much. Fiji has a large Indian population who happily welcomed us into their midst. The women and children were dressed in colourful saris and the temple was adorned with Hindu deities, flowers and very generous portions of Prasad!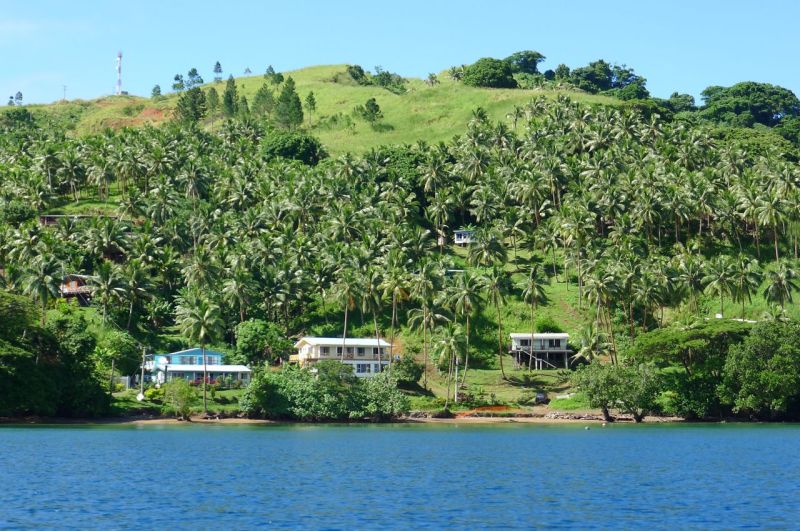 Having gone to Fiji expecting a relaxing Fijian holiday… At times I found it quite challenging, as of course it wasn't about switching off and lolling about in lethargy. It was about our spiritual progress. Confronting challenging aspects of ourselves, focussing on our intentions and enquiring into our spiritual selves to find answers to universal questions such as 'who am I?', 'where did I come from?', 'why am I here?'
It was a wonderful opportunity to strengthen my own practice and commitment to this Yogic journey! …And make new friends from distant lands.
~ Gangotri