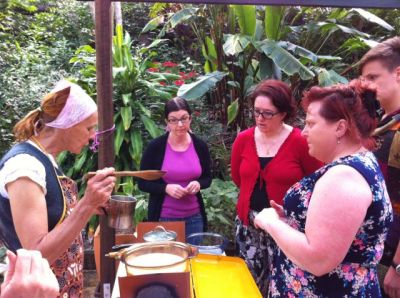 Recently we ran a Vegetarian Cooking Workshop with a focus on vegetarian protein sources.
We had a large group of very enthusiastic participants who came together to create a wonderful day.
Heidi demonstrated how to make paneer, a delicious natural curd cheese, made by bringing milk to the boil and adding lemon juice.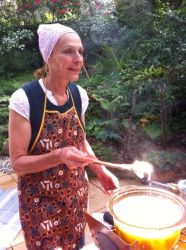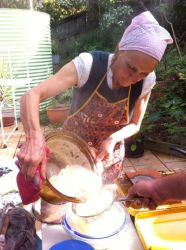 The delicious paneer was then used to create mouth-watering pakoras. And the whey (the liquid part) is a high-nutrient drink and a wonderful addition to dahl, soups and stews.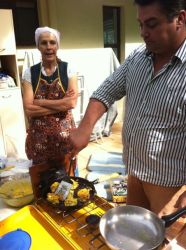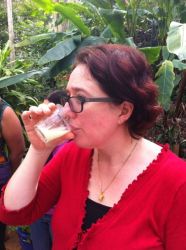 Tyag fired up the BBQ and made his famous Hungarian Bean Goulash.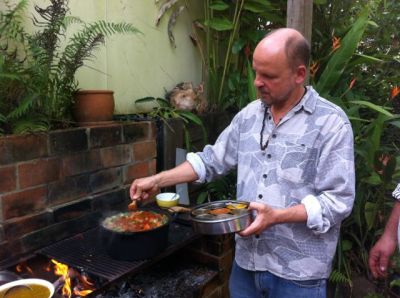 Julie showed us how to make dahl - a staple protein source for vegetarians.
And to finish it off Heidi also made bliss balls with almonds and incaberries. It was a hands-on day so we all rolled our own balls, covered them in cacao and quickly ate them. Yummy!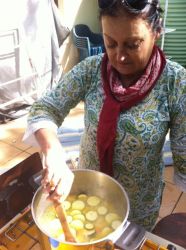 And then there was the eating!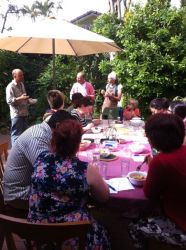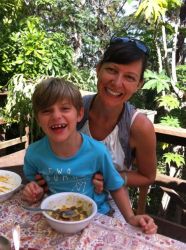 WHY BECOME VEGETARIAN?
It is a common misconception that a vegetarian diet does not provide adequate protein. Infact we do not need as much protein as is commonly claimed, and secondly protein from plants and dairy products is plentiful! There is much research supporting the superior health benefits of a vegetarian diet. You will notice that often when someone has had a health scare such as cancer they change to a vegetarian / vegan diet.
From a yogic perspective there are many beneficial reasons to become vegetarian...
Health
There have been many studies conducted that prove the benefits of eating a vegetarian diet. From lowering cholesterol, increasing antioxidants, decreasing toxins in the body to easing the demand that meat places on digestion.
Ahimsa and Karma
Ahimsa is a term made famous by Ghandi. It means non-violence. Since animal slaughter involves violence, when we consume amimal flesh we consume the violence and associated karma of their death.
Sattvic Lifestyle
In yoga we are always looking to strive for a sattvic lifestyle. You can read more about sattva here. Essentially it is the quality of balance, purity and harmony. We can achieve this through consuming a plant-based diet.
Environment
We all know that the world population is increasing at a rapid rate, which means more mouths to feed. Meanwhile the situation in the environment is becoming more and more dire. The land and resources that go in to produce meat is infinitely larger than to grow plant-based nutrients. Therefore when you make the decision to become vegetarian, you are doing something wonderful not only for your health but also for the earth.
And last but not least... Because it's delicious!
But the decision to become vegetarian can feel like a big thing for many people and you should feel within yourself that it is right for you, not just listen to what you hear and read. Always go within and follow your own inner wisdom.