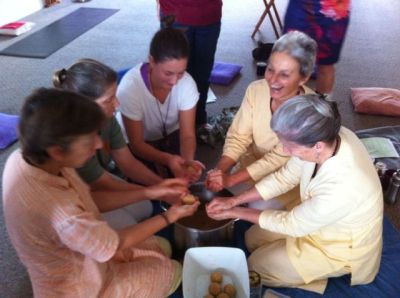 Recently Pushpa (who has been living in our Jadan Ashram for 15 years) taught us to make Ladoo balls (traditional Indian sweets). Pushpa learnt to make these warming winter ladoos from the rajisthani village women.
It's true these balls are delicious, but their purpose isn't just to tantalise the tastebuds, they're actually extremely good for our immune systems.
We had such an enjoyable morning - a group of women sharing knowledge, community, sweets and chai!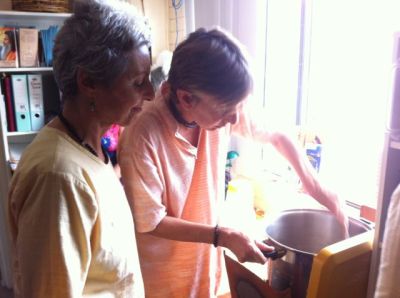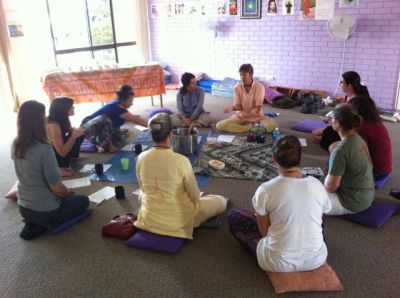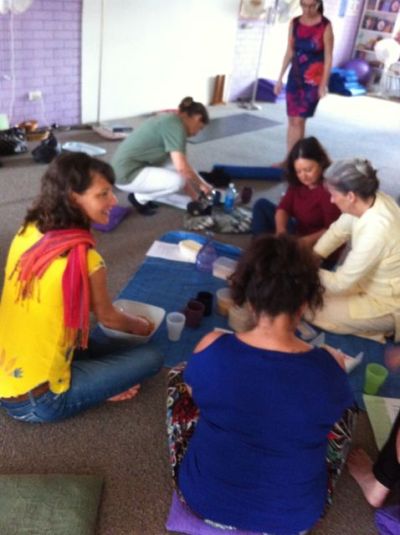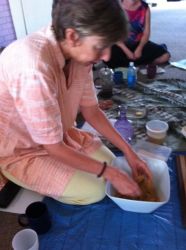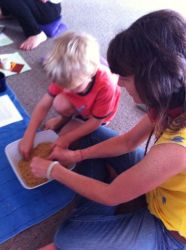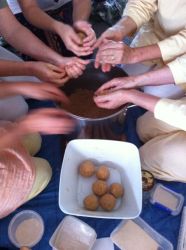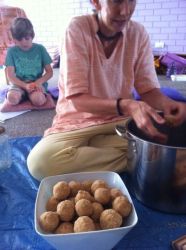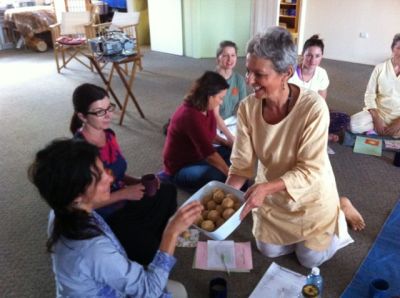 Fenugreek Ladoo Balls (For winter health)
250g ghee
700g wholemeal organic flour
500g jaggery, crumbed
250g ground edible gum (gum arabica)
250g ground fenugreek seeds
250g ground almonds
250g ground cashew nuts
1. Melt ghee in large, heavy saucepan.
2. Stir in sieved flour and cook gently over low heat for about 20 mins or until flour is reddish in colour.
3. Leave to cool for 10 mins then place into a large mixing bowl.
4. Rub crumbed jaggery into the warm mixture. (It needs to be cool enough that you don't burn yourself but warm enough that the jaggery melts into the mixture.
5. Leave to cool further and then stir in all the dried ingredients that have been made into power with a blender or grinder.
6. Start to make balls about the size of a golf ball and pile into a glass or metal bowl.
7. These ladoos should be taken early morning during the cold seson and will nourish the body and protect it from joint and back pain as well as colds and viruses for the ocming year. One a day is more than enough so that if you make 100 ladoos during one session it will see you through the winter!
8. Enjoy!
9. Ensure you store the ladoos with a lid on. They do not need to be kept in the fridge and will stay fresh for about three months.
10. Leave the ladoos for about four days before eating them as this allows the sweetness to come out more.