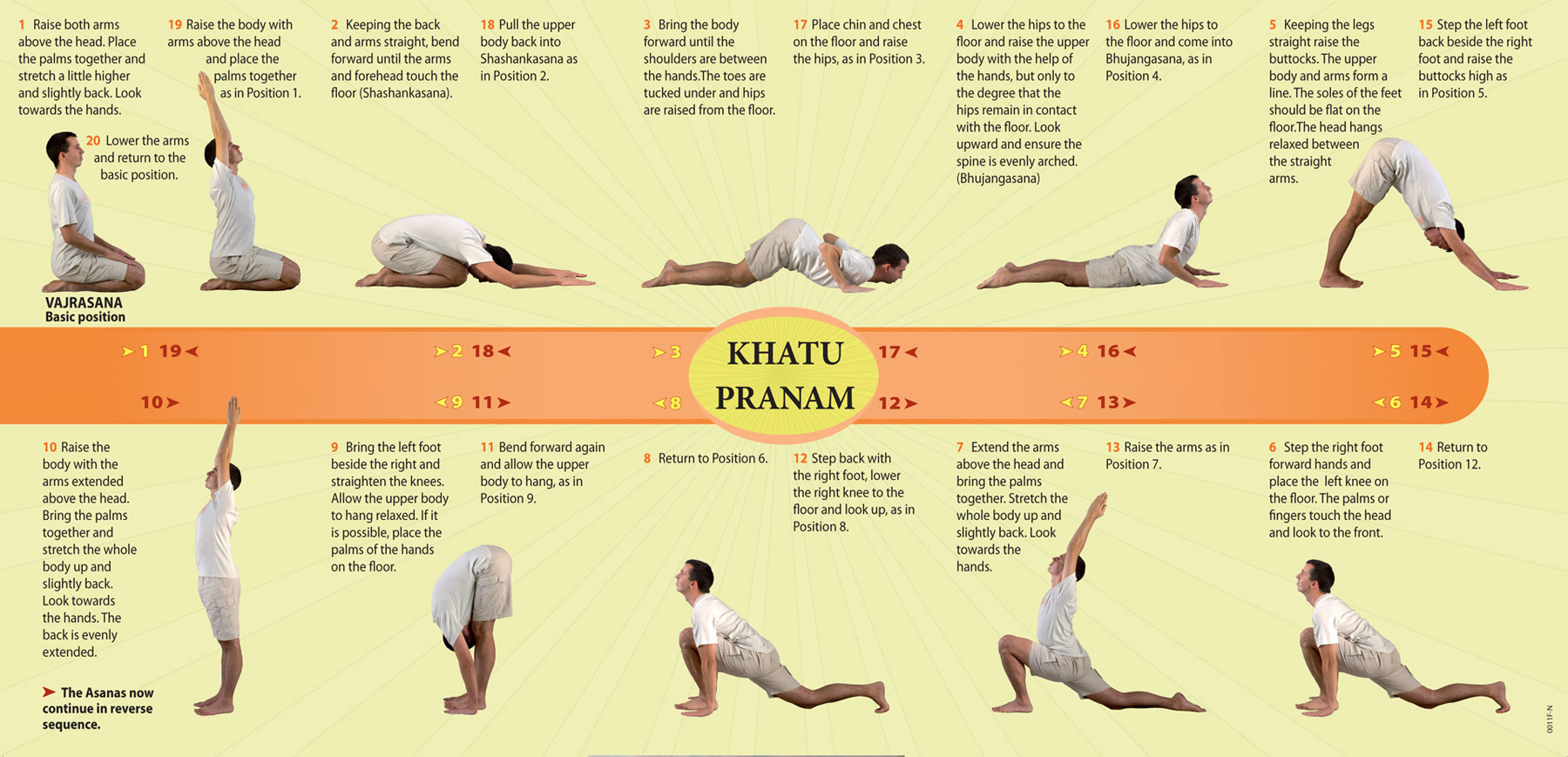 Khatu Pranam is a sequence of poses that harmonises body, mind and soul and is the outcome of research and experience extending over many years.

It strengthens, stretches and relaxes the muscles of the whole body, promotes flexibility of the spine and regulates glandular
activity. It fortifies and boosts the immune system and balances the nervous system.


A few rounds performed daily improve posture, relieve back pain and digestive problems and reduce stress.
This sequence is designed by Vishwaguruji - founder of Yoga in Daily Life, and dedicated to Mahaprabhuji - a great saint who lived for 135 years in Khatu, a place in the Thar Desert, India.
In the initial stage of the practice, focus is given to the physcial benefits. But for the more experienced practitioner awareness of energy and the deep spiritual significance of Khatu Pranam takes this sequence to an advanced level.
Here is a video explaining the significance of Khatu Pranam and giving a demonstration and explanation of each pose within the sequence so that you can include it in your daily yoga practice.



A more in depth explanation of Khatu Pranam can be found in the book 'Yoga in Daily Life - The System', available at our yoga centre.